I reaaaaaally don't want to ruin Christmas. Really don't want to. But as of right now its the 13th of December and its already all that's on my mind. Also this blog post is due on the 21st of December. Four days (or 103 hours) before Christmas – so was there really a choice?
I'm not sure about other families, but for me Christmas is a political minefield. You spend months planning, preparing, shopping and generally being stressed … Yet there is absolutely no way of making everybody happy. Worst of all, the dreaded mad dash on Christmas Eve for the inevitable forgotten gift. But Christmas was, of course, originally a religious holiday so how has it become so commercialised?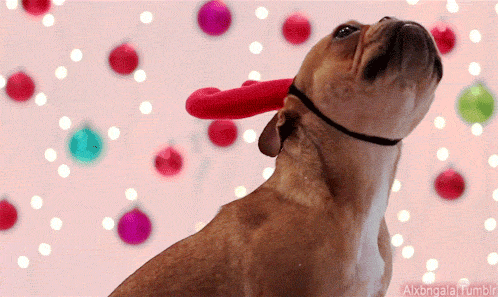 We buy gifts, decorations, Christmas specific food (cranberry sauce is the bomb don't come for me), go to Christmas markets and other experiences etc. So it isn't really a surprise some British families plan to spend up to £1300 this Christmas, a figure that rises yearly. I won't even attempt to dive into how Christmas became a commercial occasion, that's a topic for another time, but instead how marketers use Christmas to sell sell sell.
Christmas is associated with feelings of love, generosity and sentimentality, feelings which marketers are able to leverage. As humans we spend more money when we are happy (compared with average mood) so by showing advertisements of happy families on Christmas day, two things can happen. First the viewer starts to also feel happier and then they feel like they want to shop more. Secondly, the idea that spending time together, exchanging gifts and having special food makes people happy is implanted in the viewers' mind. A lot of you are probably familiar with the happiness you feel when buying for a loved one. This creates a sort of feedback loop with happiness making people want to buy more, then the buying making them happier, with them then wanting to buy more …
The reciprocity principle is also crucial in Christmas gift giving rituals. The reciprocity principle works on the understanding that humans feel compelled to return a favour if something nice is done for them, which extends to gift giving. Think of that family member that will only buy gifts for people they know buy for them too (I hope everyone has one and not just me or this is awkward) its a similar kind of concept, with the focus being on feeling bad if the kind gesture isn't returned. Personally, I prefer giving gifts and often find receiving them kind of awkward but that's a whole other conversation. I struggled to find research directly, but I would theorise that since emotions in video are often mirrored in the observer, when seeing an advertisement where gifts are exchanged the consumer may mentally put themselves in that situation. For instance if an advertisement shows a mother giving her child a gift, a person watching this who hasn't bought their mother a gift may feel guilty and be prompted to then go and buy one for her. Apply this to the copious volume of Christmas advertisements shown and you're then prompted to buy a gift for almost everybody you've interacted with for over 10 seconds in the year.
Limited time only offers and other advertising campaigns with a deadline frequently perform well, due to the pressure it places on the consumer. Consumer's don't like to feel like they're missing out on something others have, so if they feel there is a deadline on when they're able to buy something they're more likely to purchase. This is certainly used within Christmas advertising campaigns, which constantly remind you of how close Christmas is and that you can still get something by Christmas if you buy now. As we get closer to Christmas telling you things like its not too late, you can still pay for next day delivery and get it on time.
On a more personal note, it has been such a pleasure to write these blog posts and read everybody else's too. So I'd like to thank you all for reading and Caroline for the great assignment idea! Have a wonderful Christmas and New Year everybody!
Pin It